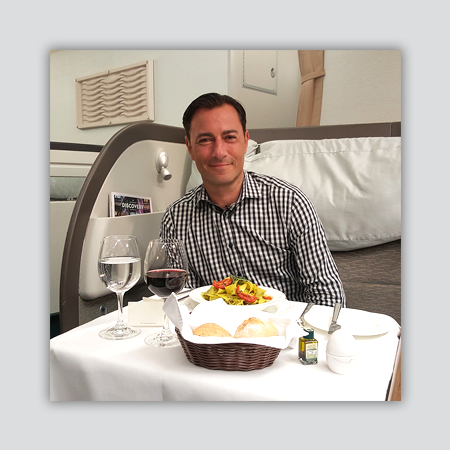 Daniel Green, Internationally known Chef, Host, International Television Personality and Award Winning Author also known as The Model Cook™, is a Healthy Eating Expert and world renowned Television Celebrity Cook in England, Thailand, Malaysia, Singapore, Hong Kong, Dubai and the USA.
In addition to being an expert in the culinary world, he is a nationally known host/personality on EVINE (formerly ShopHQ) as he has been selling multiple products LIVE for the past 10 years achieving prime time host status and securing multi millions of dollars in sales.
Beginning March 9th, Daniel will sit on the Culinary Investor panel for the 1st season of Food Fortunes on Food Network to decide if he will invest in a new product being presented — produced by 3 Ball Productions.
Daniel is also a judge on Food Network's Kitchen Inferno. Making appearances on talk shows around the world, planning meals for 2 major international airlines and developing in-room dining for a 5-star hotel chain in Asia has cultivated an international fan base.